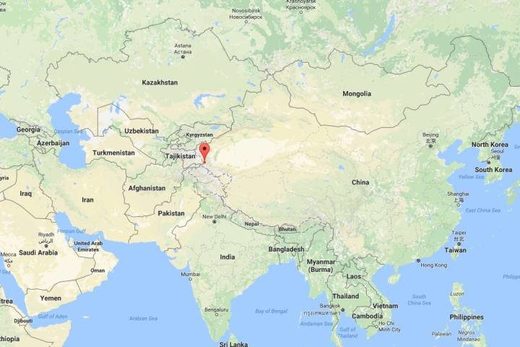 A moderate, shallow earthquake in northwest China has claimed the lives of at least eight people and injured dozens more after almost 200 homes in the area reportedly collapsed.
At least 8 people were killed and over 20 injured after a 5.4-magnitude earthquake struck Taxkorgan County in northwest China's Xinjiang Uygur Autonomous Region at 5:58am Thursday, the region's earthquake administration said.
The quake, in a remote mountainous area that borders Tajikistan, Afghanistan and Pakistan,
struck at a depth of 10 kilometers
, the US Geological Survey said.
The shallow quake, known to cause greater shaking at the surface inflicted a lot of damage.
More than 180 houses collapsed and 789 people were affected, the Xinjiang Uyghur seismological center
announced
.
Rescue workers are continuing to search through the rubble after the country's Earthquake Administration
activated
the Level 3 emergency response. A special earthquake emergency response team has been dispatched to Xinjiang to assist the local government in their search and rescue operations.