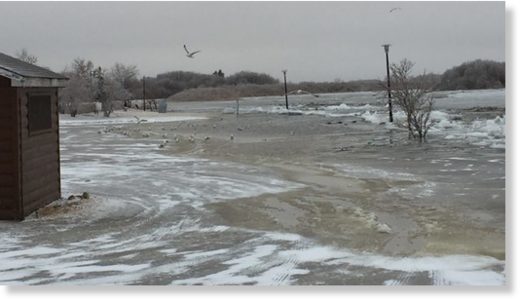 Rising ice and flood waters have forced hundreds of people from their homes in Manitoba.
Jason Small of the Canadian Red Cross says 107 people from the Opaskwayak Cree Nation are being temporarily housed in hotels in The Pas about 500 kilometres northwest of Winnipeg.
He says another 325 people were evacuated from their homes earlier this month from five other First Nations.
Manitoba forecasters issued a flood warning on the weekend for some areas affected by ice jams on the Carrot and Saskatchewan rivers.
The province says water levels were going down in some rivers until storms dumped about 25 millimetres of precipitation on the weekend.
Small says the evacuees are being provided with lodging, food and other living expenses.