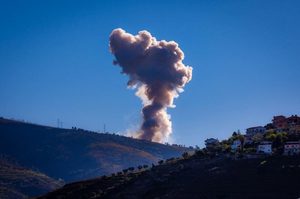 An explosion at a fireworks factory in northern Portugal left at least five people dead on Tuesday, with three others missing, rescue services told the Lusa news agency.
More than a hundred firefighters were dispatched to battle the fire sparked by the explosion at the factory in the town of Lamego.
By the late evening, rescuers were still waiting for conditions to be safe enough to enter the building and search for the missing, but there was little hope of finding survivors.
Local media reported that the owner of the factory and his daughter were among the victims.
Source: AFP