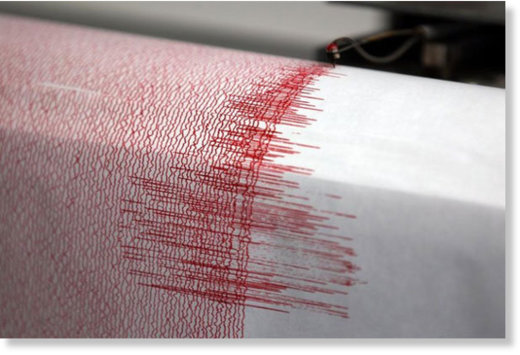 A 4.0-magnitude earthquake jolted Islamabad, Rawalpindi and surrounding areas on Tuesday, Pakistan Meteorological Department reported.
"The epicentre of the quake was near Hazro, Punjab and occurred at a depth of 12km," PMD said on Twitter.
An Earth Quake Originated on 10:57PST
Magnitude: 4.0
Depth: 12 Km
Lat: 33.89N
Lon: 72.54E
Epicenter: Near Hazro Punjab #Earthquake

— Pak Met Department (@pmdgov) March 21, 2017
According to the media, tremors were also felt in Nowshera, Haripur and Swabi.
People rushed out of their houses and offices in panic. However, no loss of life or damage to property has been reported as yet.
Last month, a 5.3-magnitude earthquake was felt in northern Pakistan, the United States Geological Survey confirmed. According to reports, tremors were felt in Peshawar, Chitral, Swat, Abottabad, Haripur, Bajaur Agency, Nathia Gali, Kohistan, Mansehra, Buner and adjoining areas. It was also felt in Mirpur, Azad Kashmir.