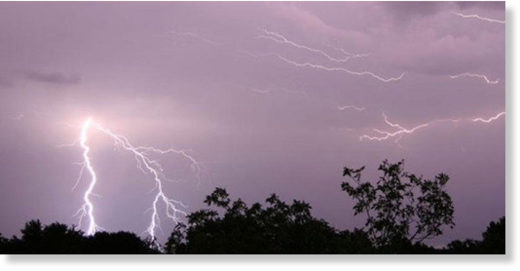 Lightning struck and killed a woman on Saturday afternoon as she was farming in heavy rain in Battambang province's Phnom Prek district.
Thoy Sok, 34, was struck at about 2:30pm
during an unseasonal dry-season storm
, the National Police website said yesterday.
"She died in her rice field instantly," it said.
On Friday, two separate lightning strikes killed a woman and injured three, one critically, in Battambang province.
On March 12, a 44-year-old soldier was killed by lightning
as he worked on a cassava farm in Preah Vihear province's Choam Khsant district.


Disaster management figures show that 213 people were struck by lightning last year in Cambodia, 108 of whom were killed - up from 107 deaths in 2015.