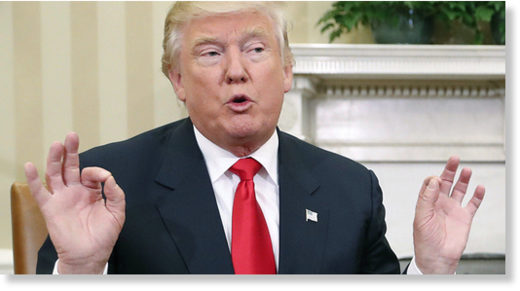 US President Donald Trump criticized two leading US newspapers on Saturday of wrongful and biased coverage of his political activity, accusing them of fabrications.
"The failing @nytimes has been wrong about me from the very beginning. Said I would lose the primaries, then the general election. FAKE NEWS! ..." Trump said in a series of messages via Twitter.
President Donald Trump said in an interview scheduled to air on the Christian Broadcast Network (CBN) on Sunday that he thinks of the US mainstream corporate media as being the opposition party because of its deliberately biased reporting.
Trump has consistently called the press dishonest and promoting fake news since he started his presidential campaign and after winning the November 8 presidential election.