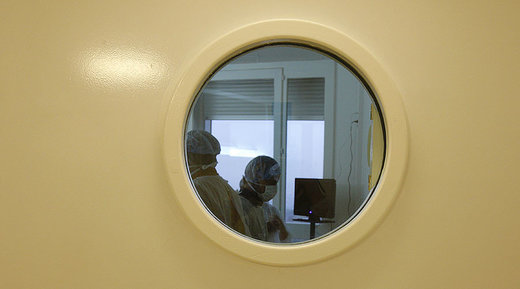 A woman in Nevada died when a superbug she picked up in India proved resistant to all 26 antibiotics available in the US, according to the Centers for Disease Control and Prevention (CDC).
The account of the unnamed woman's death was
made
public on Friday in the CDC's
Morbidity and Mortality Weekly Report
.
Public health officials said a 70-year-old resident of Washoe County arrived in the US in August last year after an extensive visit to India. She was admitted to an acute care hospital on August 18 and isolated with a resistant bacterial infection from a wound that had spread throughout her system.
"It was tested against everything that's available in the United States... and was not effective," Dr Alexander Kallen, a medical officer with the CDC who first reported the discovery of the superbug,
told
health news site Stat.
Despite being treated with 26 different antibiotics, the woman died in September.
Comment:
There is the very strong possibility that taking 26 different antibiotics -- especially at her age -- played a part in her demise. The
side effects
can be horrendous.
"I think it's concerning. We have relied for so long on just newer and newer antibiotics. But obviously the bugs can often [develop resistance] faster than we can make new ones," Kallen added.
The CDC reported the Nevada woman had been hospitalized multiple times in India over a right femur fracture and subsequent infection of the right femur and hip.
The authors of report said hospitals need to ask incoming patients about foreign travel and also about whether they had recently been hospitalized elsewhere.
"The isolate was sent to the CDC for testing to determine the mechanism of antimicrobial resistance...[and] confirmed the presence of New Delhi metallo-beta-lactamase (NDM)," said the CDC in its Morbidity and Mortality Weekly Report released on Friday. NDM is an enzyme that makes bacteria resistant to many antibiotics.
The report stated that "isolates that are resistant to all antimicrobials are very uncommon," and among superbug infections approximately 80 percent remained susceptible to one antibiotic.
The CDC considers antimicrobial resistance "one of the most serious health threats" currently facing the US.