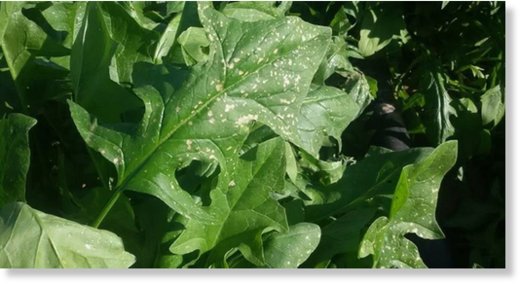 The Palestinian ministry of agriculture in Gaza said that the Israeli occupation authorities have started to spray pesticides by planes along the Gaza border.
Adham Bassiouni, an official at the Ministry of Agriculture, considered this measure as "a kind of extra siege" practiced by the IOA against the Palestinian farmers.
"This Israeli repeated procedure in recent years aims to destroy the agricultural land and to cut off the livelihood of their owners," he added.

He noted that the Israeli pesticides have a negative effect on Palestinian crops.
This sometimes causes huge losses for Palestinian farmers in the besieged territory. Last year, he explained,
most of the crops in
over 4000 dunums near the border were damaged
.
Bassiouni highlighted that the ministry asked the office of the International Committee of the Red Cross in the Gaza Strip to coordinate with the IOA in order to know the dates of spraying pesticides but the latter replied that it was going to be sprayed between December 25 and January 15 which was not enough to take preventive measures by the ministry.