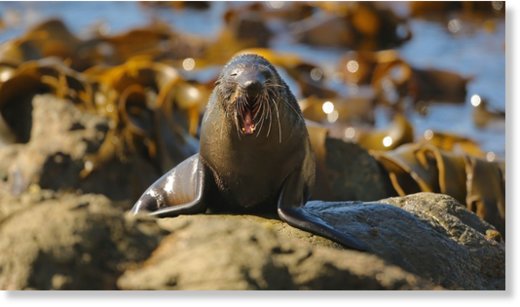 A marine life expert says it's possible a seal that bit a German tourist in Abel Tasman National Park was just trying to play.
The 18-year-old was flown to hospital after being severely bitten on both legs while swimming off the rocks below a lighthouse on Wednesday.
Mark Oram, head of sport & recreation at AUT University, says the tourist invited the attack by deciding to get into the water with the animal.
"Probably the surprising thing is that it doesn't happen more often. New Zealand fur seals, like other marine mammals, are predators - they hunt and kill things to survive. Aggression is a part of their behaviour.
"So when people choose to enter their world, they do so at their own risk."
Dr Oram says seals often mistake humans for other seals, who can handle the rough play.
"Some of that play is quite vigorous - with one another and with other things that they come across.
It's hard to say why this bite occurred
- it could have been some vigorous play."
The tourist was assisted by a DOC ranger who spotted the attack, before being flown to Nelson Hospital.
"To get in the water and try and interact with them is really inviting these issues to occur," says Dr Oram.
Rescuers afterwards said the man "was taught a harsh lesson about New Zealand wildlife".