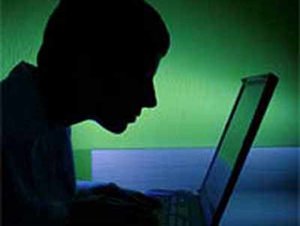 Police believe students may have hatched an "elaborate plot" to frame their teacher for viewing pornography on his computer at school.
Investigators cleared a teacher at Longfellow Middle and High School of wrongdoing after students accused him in November of watching a porn video on his school computer in class,
Fox 59
reports.
"Investigators believe the teacher left a laptop sitting out, and students were able to breach the (Indianapolis Public Schools') firewall and load a porn website onto the computer," according to the news site.
"Police say they discovered inconsistencies in the allegation against the teacher,"
WTHR
reports. "They say the students 'may have been involved in an elaborate plot to frame the teacher.'"
The incident began on a Friday in early November, when Longfellow sophomore Paula Hammons told her mother she heard a pornographic video playing on her teacher's computer. The student discussed the alleged incident with the school principal the following Monday and said other students witnessed the teacher watching the video and at least one posted an image to Snapchat.
"He shouldn't be a teacher," Paula told
Fox 59
in mid-November.
IPS officials suspended the teacher, confiscated his computer, and launched a criminal investigation. Several school employees were also investigated over an alleged delay in reporting the claims to the proper authorities,
WIBC
reports.
An Indianapolis Metropolitan Police Department spokesman told
WISH
on Thursday that the Longfellow teacher "was likely the victim of students who attempted to frame him.
IPS officials also issued a statement, though
it remains unclear what, if any, punishment awaits students involved in the ordeal.
"Indianapolis Public Schools cooperated with law enforcement throughout their investigation of the allegations at Longfellow," the statement read. "As a result of their investigation, the employee in question is returning to work."
Many folks weighed in on the situation online.
"Well, that just put a kink in a future allegations against teachers," Trish Lueken wrote on Facebook. "Criminal charges need to be filed against the student(s)."
"I hope the student/s were caught and expelled from school!" Oleta Willis posted. "This man almost lost his career and livelihood over this and it is a horrible thing for a teacher to be accused of something like this."
"I hope these kids are charged with everything possible," Cole Keesling added. "And the teacher sues their parents."
"They would have fired the teacher had he been guilty. So the students need to be expelled!" Leigh Essex wrote.