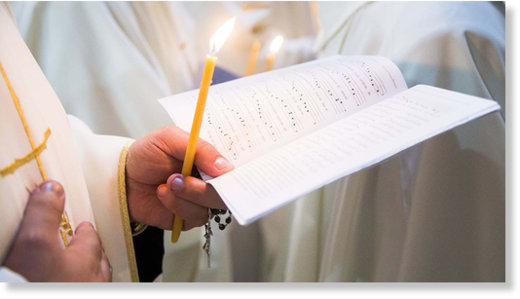 Swiss bishops have created a fund worth €462,000 for those who have been sexually abused by members of the Catholic clergy and cannot seek justice in court because the statute of limitations has passed.
The move was announced on Monday at the Swiss Bishops Conference (SBK), a meeting of the coordinating body of Roman Catholic dioceses, which was held at the Valère Basilica in the city of Sion in southern Switzerland.
"The responsible clergy believe that sex abuse victims in cases where the public statute of limitations has passed and where the Church has long turned a blind eye and provided no reparations, are in a particularly difficult situation," SBK
said
.
Thus, SBK created a fund worth 500,000 Swiss francs ($495,000, €462,000) that is to be paid out to sex abuse victims. An independent commission will decide on the size of individual compensations.
"A serious sin has been revealed during our time at the Church... This sin committed by some was made possible by certain structures and certain ways of behaving and thinking," Monseigneur Charles Morerod said.
"The sin has several levels: the abusive act, the complicit silence, and the lack of assistance to the victims," he added.
Since 2010, at least 223 people have informed Church authorities that they have been sexually abused by clerics, according to SBK. The majority of those cases took place between 1950 and 1990.
The SBK added that 49 of those victims had been less than 12 years old when the abuse occurred, while 23 girls and 56 boys had been between 12 and 16 years of age.
According to SBK statistics, some 204 perpetrators, all church members, were involved in these sexual assaults.
"Victims should receive justice and the perpetrators must be brought to justice even if the abuse took place a long time ago,"the statement from SBK
said
.
Sexual abuse scandals have long haunted the Catholic Church. They have reportedly cost the US Catholic Church $4 billion in settlements over the past 65 years, according to a
report
from the
National Catholic Reporter.
Many cases have also been reported at local churches in Europe, including Ireland, Germany, and Belgium.
In 2014, the Vatican said 3,420 credible accusations of sexual abuse committed by priests had been referred to it over the past 10 years, and that 824 clerics had been defrocked.
In June this year, Pope Francis said that bishops who cover for pedophile priests could be removed from office, as victims accuse bishops of moving priests to different parishes, rather than reporting them to the police or church authorities.
However, Pope Francis recently defended French Cardinal Philippe Barbarin, the archbishop of Lyon, who has been accused of covering up abuse carried out by Bernard Preynat, a priest in his diocese who was charged with sexually abusing boys. Barbarin traveled to the Vatican last month for a private meeting with the Pope and still denies any wrongdoing as the case continues.