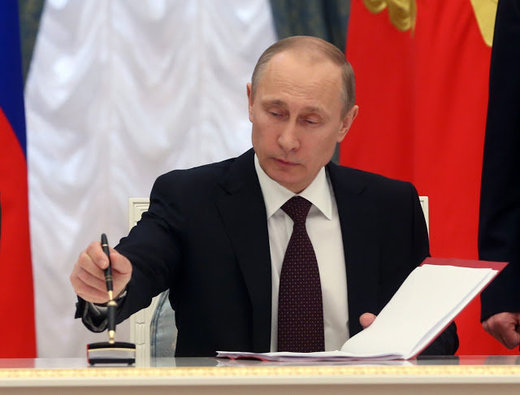 Russian President Vladimir Putin has approved Russia's new foreign policy doctrine. The corresponding decree and text of the document have just been published.
According to the document, Russia considers its priority to be the strengthening of international law. Moscow strictly adheres to obligations on arms control and is seeking the same from its partners.
The new foreign policy document also emphasizes that Russia is ready to further discuss the gradual reduction of nuclear potential.
The document pays special attention to relations with NATO and the United States. Russia negatively assesses NATO's expansion, the moving of the alliance's military infrastructure closer to Russia's borders, and the escalation of its military operations.
It is also noted that Russia considers the establishment of the American "global missile defense system" to be a threat, and reserves the right to take adequate measures. In addition, Moscow attaches great importance to implementing the treaty with Washington on strategic offensive arms and expects that the US will, in its actions on the world stage, strictly adhere to the norms of international law.
In addition, Moscow stands for settling the crisis in Syria and the unity, independence, and territorial integrity of the country. With regards to combating terrorism, the document says that the key focus should be creating a broad international coalition.
The conceptual document notes that the main trend at the contemporary stage of global development is the struggle for dominance in the world. The new policy document emphasizes the lack of alternatives to the UN as a center for regulating international relations.