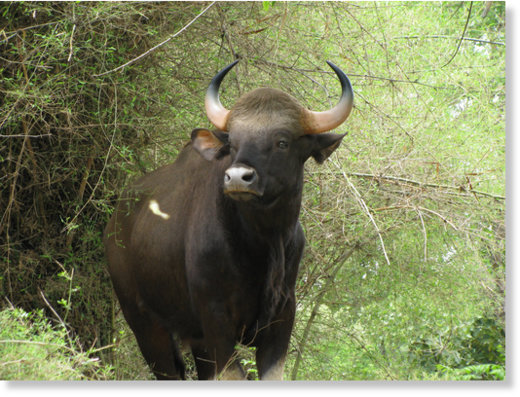 In a second attack by an Indian gaur in a week in Tamil Nadu, two children were injured
while they were walking on Rifle Range Road in Kodaikanal on Sunday.
S. Divya (11) and T. Sivasankar (14) of Naidupuram in Kodaikanal town were rushed to the Kodaikanal Government Hospital.
Later, Divya was referred to Theni Government Medical College Hospital.
The gaur first attacked the girl. When Sivasankar tried to rescue her, the animal attacked him too, said the police. Local people chased the animal away from the area.
A week ago, a couple from Chennai on a honeymoon were attacked by a gaur in Sims Park in Coonoor in the Nilgiris district. Later, the woman succumbed to her injuries.

In Kodaikanal, attacks on humans by wild animals are becoming common.