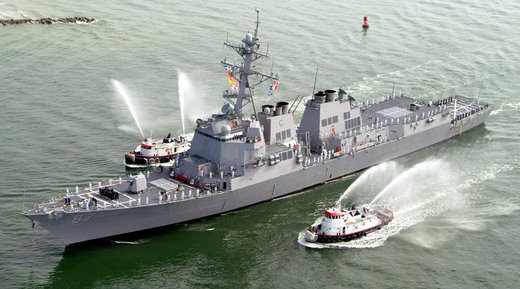 The Pentagon declined to say on Monday whether the USS Mason destroyer was targeted by multiple inbound missiles fired from Yemen on Saturday, as initially thought, saying a review was under way to determine what happened.
Any determination that the USS Mason guided-missile destroyer was targeted on Saturday could have military repercussions, since the United States has threatened to retaliate again should its ships come under fire from territory in Yemen controlled by Iran-aligned Houthi fighters.
The United States carried out cruise missile strikes against radar sites in Yemen on Thursday after two confirmed attempts last week to hit the USS Mason with coastal cruise missiles.
"We are still assessing the situation. There are still some aspects to this that we are trying to clarify for ourselves given the threat - the potential threat - to our people," Pentagon spokesman Peter Cook told a news briefing.
Comment:
Possible
radar malfunction
?
Officials Saturday night were uncertain about what exactly happened, if there were multiple incoming missiles or if there was a malfunction with the radar detection system on the destroyer.

"We are aware of the reports and we are assessing the situation. All of our ships and crews are safe and unharmed," one US defense official told CNN.

The USS Nitze and the USS Ponce were sailing nearby.

There are initial unconfirmed reports of missiles possibly being fired from positions both ashore on Yemen and by small spotter boats operated by Houthi rebels.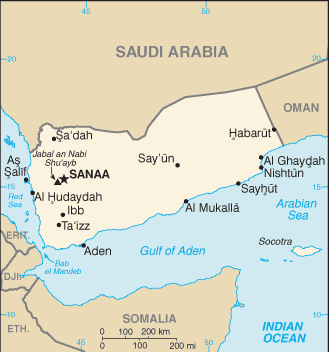 Admiral John Richardson, the chief of naval operations, disclosed the latest incident during an event in Baltimore on Saturday, saying the USS Mason "once again appears to have come under attack in the Red Sea."
Cook noted that the crew aboard the USS Mason detected what appeared to be a missile threat and responded appropriately.
U.S. officials cautioned, however, that details from the incident were still under review. It was unclear how soon a final determination might be made about how many, if any, missiles were actually fired at the USS Mason.
The U.S. cruise missiles launched on Thursday knocked out three coastal radar sites in areas of Yemen controlled by Houthi forces, in Washington's first direct military action against suspected Houthi-controlled targets in Yemen's conflict.