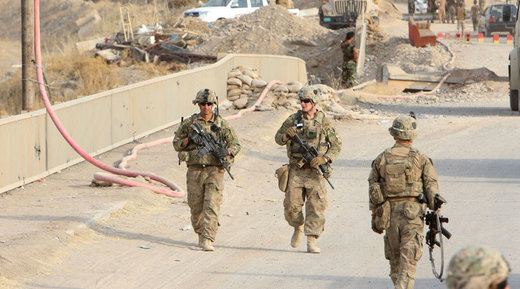 The US will provide about 600 more troops to Iraq to advise and provide logistical support to the Iraqi Army, Pentagon chief Ash Carter confirmed after a statement by Iraqi PM Haider al-Abadi on the issue.
Carter confirmed earlier statements made by US and Iraqi officials.
The soldiers will provide logistics and intelligence support for the Iraqi forces to help recapture the city of Mosul from Islamic State (IS, formerly ISIS/ISIL)
, he said.
Department of Defense spokesman Peter Cook told reporters earlier on Wednesday that the additional troops will not spearhead the attack. They are to be deployed in the coming weeks, according to officials.
Earlier, the Iraqi leader said in a statement that US President Barack Obama "was consulted on a request from the Iraqi government for a final increase in the number of trainers and advisers under the umbrella of the international coalition in Iraq."