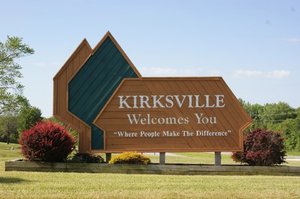 An apparent sonic boom heard and felt in the Kirksville area corresponded with two separate Kirksville Fire Department investigations, but no problems were found in the city.
Kirksville Fire Department Battalion Chief James Snyder said around the time of the sonic boom, just before 2:30 p.m. Tuesday, Kirksville Fire Department personnel saw a possible smoke cloud near the fire station. That turned out to be a dust cloud.
Minutes later, employees at US Bank on McPherson Street contacted Central Dispatch regarding a strong gas odor in their building
. Kirksville Fire and Police and Adair County Ambulance responded, as well as workers from local utility companies. No gas leak was detected.
"Just another day in the life of a firefighter," Snyder said.
A test corridor exists in the sky above Kirksville, where aircraft from Whiteman Air Force Base and the Boeing factory in St. Louis routinely fly, leading to the fairly common sonic boom sounds heard in northeast Missouri.