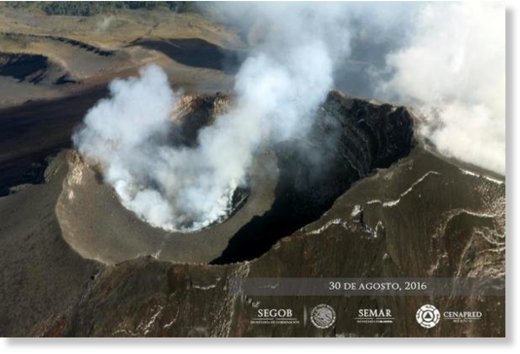 Mexico's National Center for Disaster Prevention on Wednesday said an eruption at the Popocatépetl volcano caused a 3-magnitude earthquake.
The temblor occurred at 1:11 p.m. Tuesday. The epicenter was in the southeast section of the volcano.
"These earthquakes are part of a swarm or train of volcano tectonic earthquakes that began last Monday," the disaster prevention center, or CENAPRED, said in Wednesday's statement. "At the time of this report there have been counted 366 of these earthquakes."
Popocatépetl is about 43 miles southeast of Mexico City. CENAPRED in March raised the environmental alert level to the second degree out of three, meaning nearby residents should be prepared to evacuate.