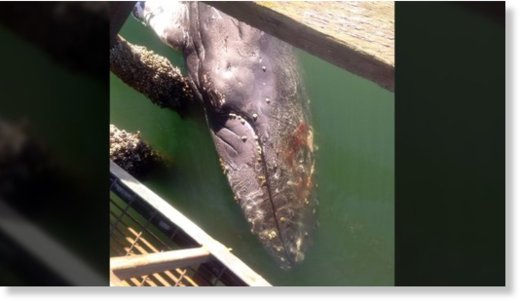 A dead juvenile humpback whale has washed ashore in the Cowichan Valley.
The Department of Fisheries and Oceans says the whale was spotted in distress a few days ago.
It believes the young whale was separated from its mother and may have starved.
It was discovered on private industrial land in the Cowichan Valley today.
The DFO says it will be performing a necropsy on the juvenile humpback tomorrow.