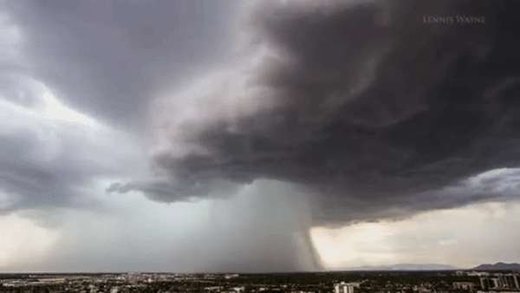 A massive storm cloud was visible in the sky above Phoenix, Arizona on Tuesday, August 2, coinciding with torrential rains that pummeled the city and turned roads into rivers.
"Today some parts of Phoenix received over 2 inches of rain," Lennis Keyes, the uploader of this footage, told Storyful via email. "The large cloud sat hovering over Glendale for a long time before it began to race across the valley to the east."
The Phoenix area received up to
two inches of rain in one hour
,
AZ Central
reported, and the National Weather Service referred to the storm
as a once in a 100-year event
.