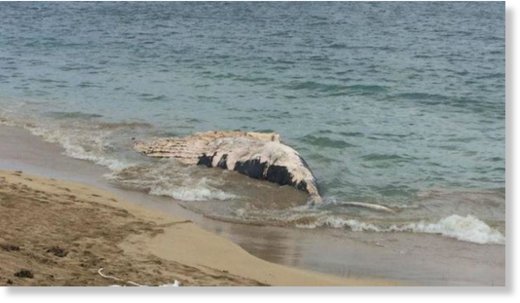 A shark warning has been issued for Rockingham after a dead eight-metre humpback whale washed ashore in Shoalwater Bay.
The warning was issued this morning from Surf Life Saving WA, after a shark sighting was reported at around 10am off Port Kennedy beach.
The carcass beached on the sandbar between Seal Island and the mainland, after it was first reported around 500m off-shore. The Department of Parks and Wildlife reported a 2.5m tiger shark had been seen circling the dead whale before it beached.
A statement from the Department of Parks and Wildlife last night after the discovery of the carcass said it could have lured the shark.
"It is possible the decomposing carcass will act as an attractant that could lead to sharks coming close in to shore," the statement read.
The Department of Fisheries is monitoring the situation and providing advice to relevant authorities.