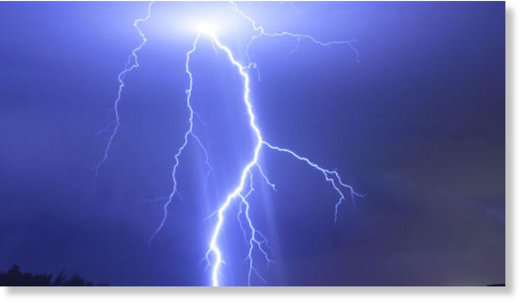 Lightning strikes kill eight people and injures eight others in Cox's Bazar, Bagerhat, Patuakhali, Jhalakati and Noakhali on Saturday.
In Cox's Bazar, two people were killed in Teknaf and Ukhia upazilas.
Kamal Hossain was killed in Technaf while Siraj-ud-Doullah died in Ukhia.
Police and family members of the victims said Kamal Hossain was struck on Shamlapur sea beach while Siraj-ud-Doullah died in Chingri Khamar area.
In Bagerhat, two people were killed and two others injured in separate lightning strikes in Mollahat and Morelganj upazila in the afternoon.
The deceased were identified as Alamin Khan (34) and Ajam Sheikh (48). Alamin Khan died on the spot while Ajam Sheikh died in Fakirhat Upazila Health Complex.
Two people were killed in Noakhali.
The deceased are Kamal Uddin (35), a resident of Katakhali village, and Hasanuddin (18), a rickshaw van puller, who was struck in Jahajmara bazaar area.
The Hatia UNO official said the family members of the victims will get Tk 20000 as compensation.
In Patuakhali, a man died in Lalu (55), from Baufal Upazila.
In Jhalakati, one woman was killed in a lightning strike.
The deceased is Lucky Begun, 28, a resident in Koikhali village of Kathalia uapzia.
In Natore, three people, including a child, were injured in a thunderbolt strike.
The injured are Shilpi, 30, Shakib, 9, son of Nurul Islam, Aklima Begum, 22, a resident of Narayanpur village.