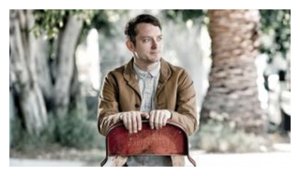 Elijah Wood, the former child actor and star of the
Lord of the Rings
films, claims that
Hollywood has been gripped by cases of sexual abuse similar to the Jimmy Savile scandal in Britain — and it may still be continuing.
In an interview with
The Sunday Times,
Wood, 35, sympathised with British victims of Savile and said: "Jesus, it must have been devastating."
He said his mother had protected him from abuse when he arrived in Hollywood aged eight, but "I've been led down dark paths to realise that these things
probably are still happening
".
Wood, who played Frodo Baggins, the hobbit protagonist in the films of JRR Tolkien's books, said there were
"a lot of vipers in this industry . . . there is darkness in the underbelly".
Allegations that powerful Hollywood figures have been protecting child abusers have circulated widely in recent years and Anne Henry, co-founder of Bizparentz, a group set up to help young actors, said:
"Hollywood is currently sheltering about 100 active abusers."
After the convictions of several industry figures and claims by Corey Feldman, another former child actor, that he had been "surrounded" by molesters when he was 14, Henry warned that a "tsunami of claims has begun".
Wood said that when he first started acting as a child his mother, Debra, had been "far more concerned with raising me to be a good human than facilitating my career. I never went to parties where that kind of thing was going on." Yet he believes other actors remain in danger.
"If you're innocent, you have very little knowledge of the world and you want to succeed," he said,
"people with parasitic interests will see you as their prey. What upsets me about these situations is that the victims can't speak as loudly as the people in power."
Henry estimated about
75% of child actors who "went off the rails" later in their career had suffered abuse.
"This problem has been endemic in Hollywood for a long time and it's finally coming to light," she said.
"I don't believe the most powerful people in Hollywood are sitting in a darkened room plotting to spread paedophilia. But very bad people are still working here, protected by their friends.