Ministry of Public Security is put in charge of registering the overseas groups, and police are authorized to search offices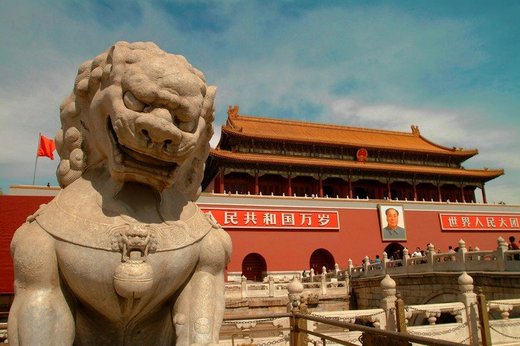 Chinese legislators passed a law on Thursday granting police broad authority to supervise foreign nonprofit groups, reinforcing President Xi Jinping's drive to consolidate government control over China's society, culture and economy.

Comment: No, strengthening China's defences against predatory Western influences.


The law says any activities of foreign nonprofits that threaten national security or ethnic harmony will be punished. A draft of the law released last year drew an outpouring of opposition from foreign governments, rights groups, business associations and academics for being overly broad and treating foreign nonprofits as a security threat.

Comment: They are a security threat; potentially used by Western intelligence as a fifth column to subvert Chinese society from within.


The Obama administration reacted quickly and sternly to the law's passage, warning that while it was better than earlier versions, it would constrict contacts between individuals and groups in the U.S. and China.

Comment: That's the idea.


"We urge China to respect the rights and freedoms of human rights defenders, journalists, business groups, development professionals, and all others who make up civil society, including by protecting the ability of foreign NGOs to operate in China," White House National Security Council spokesman Ned Price said.

Comment: Blah, blah, blah.


The tenor and aim of the new law fits with a wide-ranging campaign under Mr. Xi to galvanize Chinese society against foreign ideologies and influence and to bolster support for Communist Party rule.
Since Mr. Xi came to power, authorities have detained or interrogated scores of human-rights lawyers and other activists who promote Western-style rule of law
.

Comment: Excellent.


Government officials have recently issued warnings about foreign spying and the infiltration of Western ideas through education and entertainment. Two other new laws, on national security and counterterrorism, give the government and security forces a stronger legal footing to curb perceived threats to national interests.
A number of other countries, including Russia and India, have cited security concerns in rolling out regulations aimed at controlling the activities of foreign NGOs
. But legal scholars say China's law is both broader and stricter than rules in most other places.
Rights groups and legal experts reacted largely with dismay to the new nonprofit law, saying it expanded police powers while constraining the development of civil society.
"The very point of civil society is that, beyond minimal registration requirements, it's independent—free of government control. This law shows Beijing's intent to do exactly the opposite," said Sophie Richardson, director of Asia advocacy at Human Rights Watch.

Comment: Western 'democratizers' wouldn't know what a civil society was if it jumped up and hit them in the face.


While authorities have taken action against human-rights groups, the Chinese government also relies on nonprofits to help deal with environmental issues, public health, poverty and other problems stemming from the country's rapid growth.
The final law is narrower in scope than last year's draft and addresses some earlier foreign criticisms. It exempts professional exchanges and cooperation involving foreign hospitals, schools and science and engineering groups and effectively grandfathers in groups already legally registered.
Left unchanged is a controversial provision putting the Ministry of Public Security in charge of registering the overseas groups. The law also requires that, once registered, groups publish online annual reports including financial information for all activities. The law authorizes the police to search nonprofits' offices and summon their representatives at will.

Comment: Can you imagine the treatment a Chinese agency would get in the West if it set about trying to influence policy-making and elections?


Secretary of State John Kerry said the law "creates a highly uncertain and potentially hostile environment" for foreign organizations and their Chinese partners. The net effect, he said, would be to discourage members of such groups from activities and initiatives in China.

Comment: Bingo!


Chinese legislative officials defended the law, saying it protects the legal rights of friendly nonprofits while providing
a mechanism to exclude groups intending to harm China's interests
.
"China has a positive, open and welcoming attitude toward overseas nongovernmental organizations that come here to engage in friendly exchanges, interactions and cooperation," Zhang Yong, vice director of the legal committee of the National People's Congress, said at a media briefing in Beijing on Thursday.
"But—and I don't think there's any need to mince words—
there is certainly a very small minority of foreign NGOs which intend to or have already damaged social stability and national security
," he said.
Legal experts caution that the law's impact on overseas groups is difficult to determine. The law doesn't take effect until Jan. 1, and details about how it will be implemented have yet to be released.
Mr. Zhang, the official, said
nearly 10,000 foreign nonprofits operate in China. Before the new law, the vast majority of them had no way to register legally, causing many to register as businesses or to operate without registration in, at best, a gray area
.
A police official in charge of managing foreign nonprofits told reporters a process is being devised so that nonprofits already legally registered won't have to reapply. Previous drafts of the law had left unclear what would happen to those organizations, a small group that includes the Bill and Melinda Gates Foundation and U.K.-based nonprofit Save the Children.
The Gates Foundation didn't immediately respond to a request for comment. Save the Children said it was too early to comment on how the law would affect its operations. "Generally, we welcome steps to clarify the regulation of the not-for-profit sector in China," it said.
Huang Haoming, secretary-general of China Association for NGO Cooperation, a state-supported organization that has helped foreign nonprofits operate in China in the past, said the law raised questions about existing and future collaborations between overseas and domestic groups. The new reporting requirements, he said, will drive up costs for groups whose funding is often stretched.
Guo Linmao, another member of the legislature's legal committee, said at the news conference that using the police to manage nonprofits was "in keeping with China's national conditions." He didn't elaborate on what that meant but said police would themselves obey the law.
"Everyone needs to stop being afraid of our public-security agencies as if they're tigers," he said. He went on to quote what he described as a folk saying: "If you're in trouble, seek out the police. If you haven't broken the law, what's to fear?"