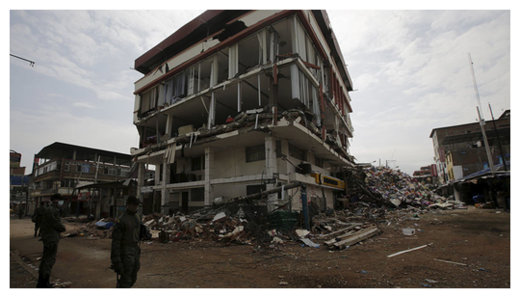 A 6.0-magnitude earthquake has struck off the coast of Ecuador, the
US Geological Survey (USGS) has reported.
The new tremblor comes just days after a devastating 7.8 quake
killed at least 587 people in the South American country and amid internationally-assisted recovery efforts.
The earthquake was centered some 33.0 kilometers (20.5 miles) north-northwest of Bahia de Caraquez and some 100 kilometers (62 miles) from the city of Portoviejo. It hit at a depth of 10 kilometers.