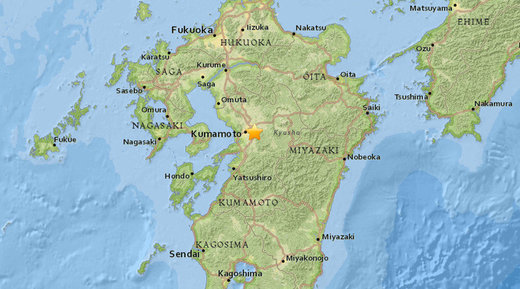 A magnitude-7.1 earthquake has hit Japan near the city of Kumamoto on the island of Kyushu, the Japan Meteorological Agency reported. Tsunami warnings have been issued.
The epicenter of the quake in southern Japan was located at a shallow depth of 10 kilometers, near the area where a 6.5 earthquake struck on Thursday.
According to the US Geological Survey, the quake had a magnitude of 7.0 and its epicenter was located just 1 km southwest of the city of Kumamoto.
An aftershock of 5.8 magnitude has also been reported in the area.
"Tsunami warnings or advisories are currently in effect," Japan Meteorological Agency said.
The tsunami advisory has been issued for the Ariake and Yatsushiro Seas.
The advisory warns of a possible wave of one meter in height, Japan's NHK broadcaster said.