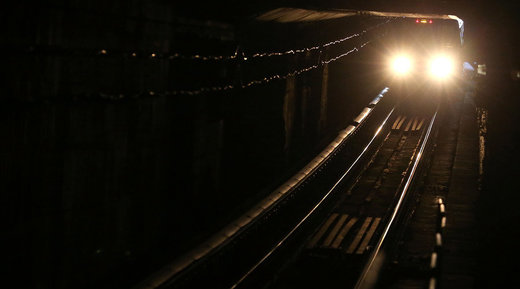 A day after leaders for the Washington Metro system came under fire in Congress for its dysfunction, a train with 154 passengers aboard lost power and became stuck in an underwater tunnel outside the Rosslyn Station.
The train is one of the new 7000-series cars that the Washington Metropolitan Area Transit Authority (WMATA) introduced in September 2015. There are only four 7000-series trains in service.
The tunnel between the Foggy Bottom ‒ on the west side of Washington, DC ‒ and Rosslyn ‒ in Arlington, Virginia ‒ stations is a major chokepoint for the
40-year old subway system
, and is one of only two places where Metro crosses the Potomac River into Virginia. The underwater tracks service the Blue, Orange and Silver Lines.
Ambulances are staging outside Rosslyn Station, although there are no reports of injuries, WTTG reported. Another train is on the way to rescue the trapped riders.
Disabled train clear of Rosslyn, service no longer single tracking. Expect residual delays on OR/SV/BL as service recovers. 3:33p #wmata— Metrorail Info (@Metrorailinfo) April 14, 2016
Trains were single-tracking to get around the stuck train, but service has been restored, WMATA said on its website.