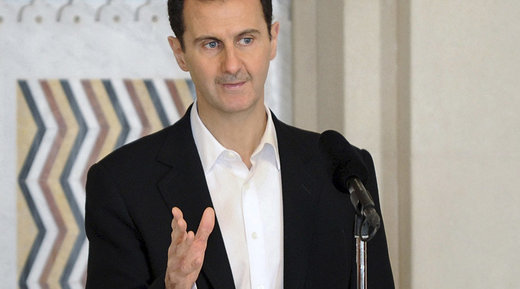 Washington seems to agree with Russia that the Syrian people should decide whether President Bashar Assad remains in power. During a briefing, US State Department spokesperson Mark Toner said it is up to the Syrian people to decide the future government.
Russia has been pushing the notion for years that the only people who should decide President Assad's future are the Syrian people themselves. Now it seems as if Washington may have changed its tune, having originally been unwilling to accept any idea of Assad staying in power, regardless of the wishes of the Syrian population.
"
We believe that a political process that reflects the desires and will of the Syrian people is what should ultimately decide the future leadership and the future government of Syria
," Toner said during a
briefing
on Monday.
He also agreed that there has been an increased amount of cooperation between Washington and Moscow regarding Syria.
"
We have agreed broadly with Russia on a number of aspects of resolving the Syrian conflict.
Otherwise we wouldn't be where we are today," he said.
However, although Toner stated that the Syrian people should decide their future leader, he did backtrack to say that the US sees no future in power for Assad.
"We believe he is not legitimate - or he's not a legitimate future leader for the country. All that said, and our position notwithstanding, we do believe that the process set up by the ISSG [International Syria Support Group], by the UN, to create a political transition is valid and should be respected," he added.
On Monday, Russia once again reiterated its position that the ousting of President Assad is absolutely unacceptable for Moscow.
"We will never agree with our colleagues in Washington, as well as in a number of other capitals, who maintain that the whole task should be tuned by the well-known phrase reading 'Assad must leave,'" Deputy Foreign Minister Sergey Ryabkov said in an interview with RIA Novosti.