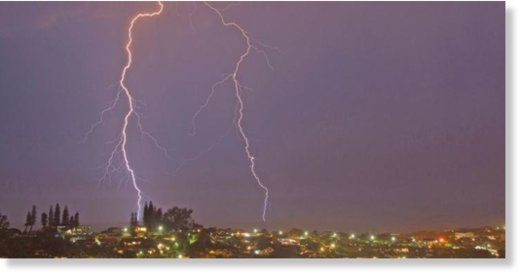 At least 30 people mostly farmers were struck and killed by lightning in the last 10 days at different parts of the country as nor'westers started to hit since last month.
The frequency of the storms (Kalboishakhi) usually rises in April and May, and the deaths from lightning could go up significantly if precautions are not taken properly. This seasonal storm is typically accompanied by lightning.
The maximum 13 people were killed by lightning on Thursday in seven districts. Most of the victims were farmers working on the field. Of them, three teenagers were killed in Munshiganj and two each in Faridpur, Kishoreganj, Bagerhat and Manikganj districts.

Earlier, two people were killed on March 30 and five on March 28 during nor'westers at different parts of the country. Six others, killed on March 27, include three schoolboys of Netrakona.
Reports say three farmers were struck by lightning and killed while working on a salt field at Moheshkhali of Cox's Bazar.
The Bangladesh Meteorological Department broadcasts early warning of the impending thunderbolt.
On May 6, 2013, at least 24 deaths by lighting were reported from different districts.

In 2011, a total of 179 people were killed by lightning - 58 getting killed in the month of May alone. During April and May the following year, lightning killed a staggering 152 people.
In the wake of rise in lightning strikes, Bangladesh Red Crescent Society (BDRCS) has started awareness campaign on social media, especially Facebook, to bring down the number of deaths and injuries from lightning.
Urging not to panic during a storm accompanied by lighting, the BDRCS suggests that people stay away from tall trees, electric pillars and towers, and take shelter under a concrete ceiling. Touching corrugated iron sheets (tin) or metals during lighting may claim lives.
People stuck in cars due to storms can also avoid casualty by not touching its metal body.
Being near water bodies including ponds and rivers can be fatal during a lightning, the BDRCS says.
It asks people to not use or switch off electronic items including phones, laptops, WiFi, cordless phones and landphones when lighting strikes frequently.