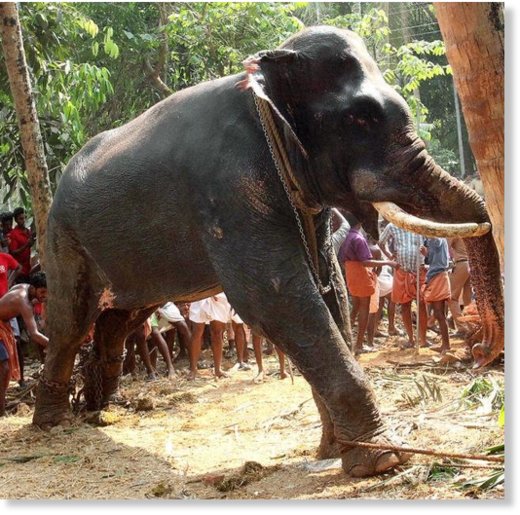 A few injured, property and vehicles damaged
An elephant ran amok during a temple festival at Pulamanthole on Tuesday, killing its mahout, injuring a few others and destroying property and vehicles.
The elephant's mahout, P.V. Anil from Pathanamthitta, was killed when he attempted to control the tusker. The elephant had been brought for the festival of Paloor Alanchery Bhagavati Temple.
The elephant ran along the road for about three kms and entered the Government Higher Secondary School compound, panicking the children who were taking exams.
The children were shifted to higher floors of the school building.
Local people later chained the elephant to a nearby plot.