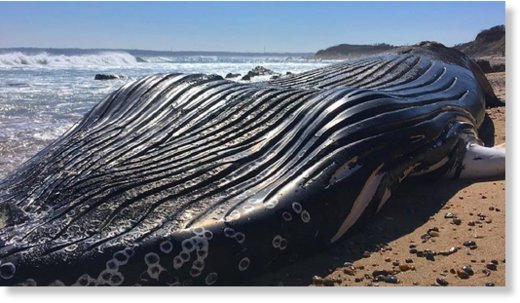 A young humpback was found washed up dead on a Block Island beach Wednesday. It is believed the animal died while still at sea.
The whale was found belly-up on Crescent Beach by a resident.
Executive Director of Block Island Conservancy Michael Chapman
documented the whale on Facebook.
Chapman tells NBC 10 News the age of whale has yet to be determined, but it is quite young.
"[A] new born calf is about 20ft. This Humpback looks to be about 25ft. It may have lost its mother as they migrated North this time of year," he said.
Mystic Aquarium has already been contacted to document the incident.
Chapman said it is not uncommon for deceased whales to wash up on Block Island.
In the past, a deceased whale was exploded with dynamite on Crescent Beach to remove it from the area.