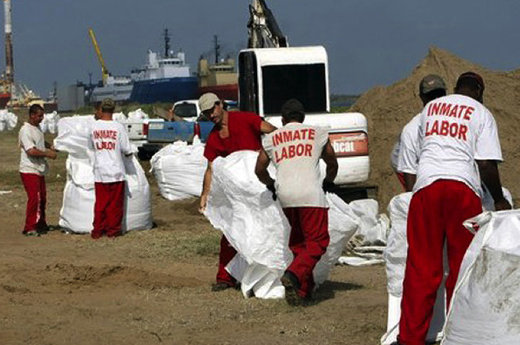 The prison-industrial complex: some may have heard of it, but this term is still widely unknown amongst the masses despite it's huge effect on the American economy.
This complex is described as
"the overlapping interests of government and industry that use surveillance, policing, and imprisonment as solutions to economic, social and political problems." The interests of the government are their efforts to increase their policing of people rather than solving the root of the problems, which leads to over-incarceration. The interests of industries are their financial holds over privately-owned prisons and their exploitation of prison workers who are underpaid and overworked.
How does this affect America? First of all, outsourcing, which is frowned upon by those who know about it because of its economic effect on American citizens, is replaced with
"insourcing," which is when
corporations employ prisoners for as little as $0.23 per hour
.
Outsourcing affects the American economy by choosing to employ workers in foreign countries rather than displaced workers in America itself, thus causing a rise in unemployment and poverty.
Insourcing is just as bad for the economy for several reasons.
The extremely low pay for prisoners might be fine if the prices they have to pay for communication and commissary items
weren't so vastly inflated compared to their wages
. Instead of being released from prison with job experience and a small bit of money in their pocket to get back on their feet, inmates are often released with a debt to the prison that they can't pay off because of the low wages. Some might argue that these inmates are criminals, so they should take what they get and not complain, but consider what this means for America as a whole. Since these criminals are in debt upon release, they re-enter society as unstable individuals looking for any way to earn money again, often causing them to relapse into old habits or crimes and
landing them back in prison
. The American taxpayers are the ones that wind up paying for the prisoners' continued stays in correctional facilities, which could have been avoided if the inmates didn't have the debt and had better job training or program opportunities.
Meanwhile,
the companies that employ prisoners
often get huge tax breaks
, which is millions of dollars that the American people could have benefited from
. On top of all of that, citizens of America that aren't incarcerated don't have those job opportunities that are given to inmates. Less Americans with jobs means that the economy remains stagnant because less citizens are spending money. So yes, it has a significant impact on all Americans.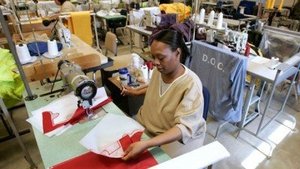 While most huge companies in America employ prisoners, here is a list of household names that
really make a killing off of the prison-industrial complex
:
If you see a "Made in USA" tag on something,
it's likely that it was made in an American prison
rather than by citizens that aren't incarcerated. While it's great that these inmates are learning valuable skills that could help them once they're released, to say that companies are exploiting these prisoners and making a huge profit at the expense of all American citizens would be an understatement.