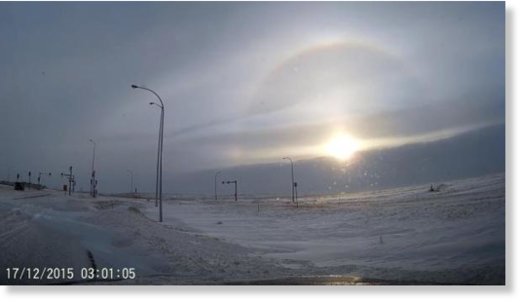 A group of Canadian storm chasers captured footage of a "phantom sun," or sundog, in the sky over Manitoba after a snowstorm.
The video, posted to YouTube by the NZP Chasers group, shows the "phantom sun," a phenomenon known as a sundog, in the sky over southern Manitoba after a snowstorm Thursday.
The video shows the sun with a large halo and what appears to be a spare star to its left.
The sundog phenomenon results from the rays of the real sun reflecting off ice crystals in the atmosphere.
A suspected sundog was caught on camera over Florida in October, and a triple-sun illusion was recorded over Mongolia in January.