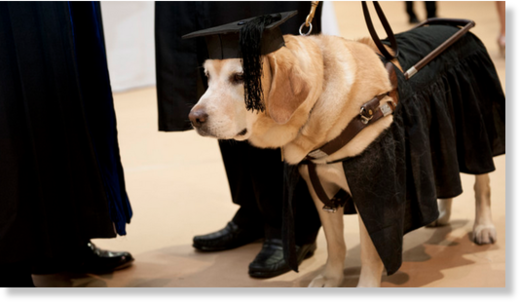 Johns Hopkins University issued an Honorary Masters Degree to Kirsch a guide dog who faithfully attended all the classes with his owner Carlos Mora who received a Masters of Science in Counseling. The dog was appropriately dressed for the graduation ceremony.
During the Graduation as the pair received their degrees the university read this statement
Our last counseling degree graduate to walk across the stage tonight is Carlos Mora and his service dog Kirsch. Since Kirsch sat through every class with Carlos, both will be receiving a master's degree in mental health counseling. We want everyone to know that Kirsch was not charged for his degree.