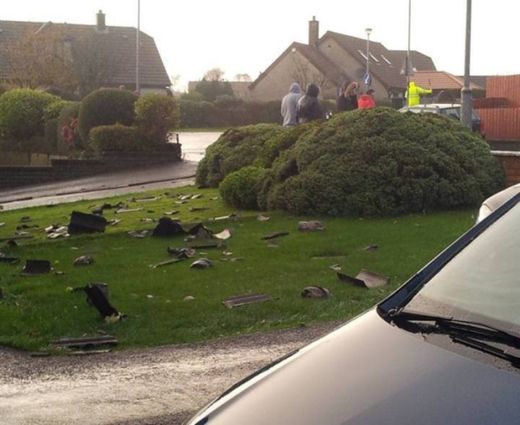 Several Glengormley homeowners are facing huge repair bills after what has been described as a "mini tornado" ripped through the Ballyhenry area on Thursday afternoon (November 12).
More than half a dozen houses in Ballyhenry Avenue and neighbouring Dorchester Crescent were badly damaged in the freak weather event, which local resident Gavin Robinson described as "a mini tornado."
Trees were blown over, garden fences were blown down and ridge tiles and slates were ripped off the roofs of a number of properties.
Despite the flying roof tiles and other debris, local people say no-one was injured during the incident.
Repair work is under way in the area, but the cost of fixing some of the hardest-hit homes could run to thousands of pounds.