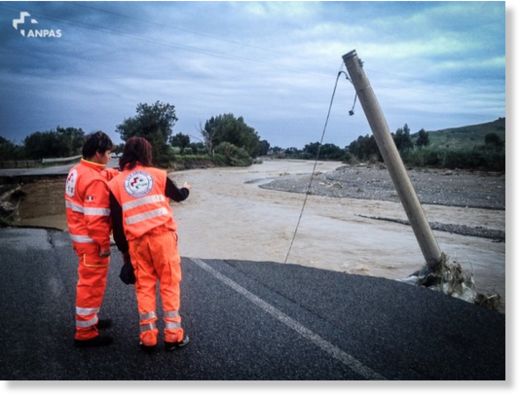 Calabria and Sicily in southern Italy endured heavy rain since Sunday 01 November 2015, resulting in severe flooding and an increased thereat of landslides. At least 2 people have died in weather related incidents.
Calabria
The Calabrian regional government said yesterday that it will request a state of emergency to be declared to help the region recover from flood damage. Italian news agency ANSI describe the damage as huge. Calabria has already endured major flooding this year when, in August 2015,
more than 200mm of rain fell in 24 hours.
The city of Reggio Calabria is reported to be one of the worst hit areas. Local emergency workers has to respond to hundreds of calls. Evacuations were carried out in the city of Catanzaro.
Power has been cut in many areas of the region, and houses, roads and railway lines have been severely damaged. A 750 metre stretch of coastal railway line has been severely damaged.
Around 250 emergency workers have been drafted in to help clear debris and repair damaged infrastructure.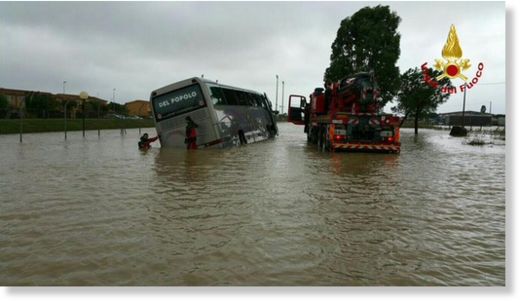 On Sunday 01 November 2015, a man was found dead in Taurianova after his vehicle had been swept away by flood water of the San Nicola river. Yesterday a young man was killed by a falling electricity pylon in San Roberto.
Local media report that the heavy rain has now stopped. However river levels are still high and there remains a fear of potential landslides.
November is regularly one of the worst months for flooding in Italy. Since 2000, around a dozen deadly floods have occurred in Italy during November.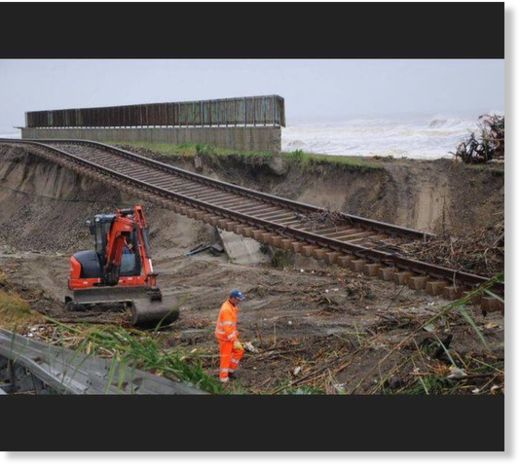 Sicily
Messina and Cantania both saw over 100 mm of rain fall in 24 hours between 01 and 02 November 2015.
The important A19 motorway in Sicily has been damaged by flooding and was closed to traffic for some time.