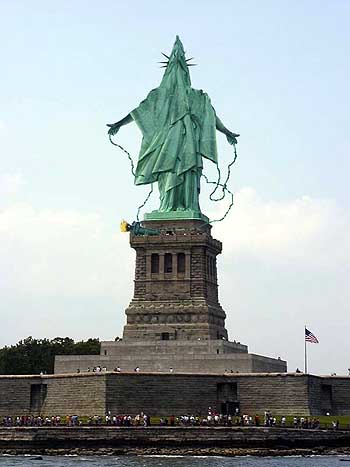 Two former prisoners of US Central Intelligence Agency (CIA) have filed a lawsuit against psychologists who helped to design the enhanced interrogation program, local media reported on Tuesday.
Suleiman Abdullah Salim and Mohamed Ahmed Ben Soud, who the CIA allegedly tortured at the Salt Pit site in Afghanistan, filed a lawsuit against psychologists James Mitchell and Bruce Jessen in federal court in the city of Spokane, the Washington Post reported.
In December 2014, the US Senate Intelligence Committee released a report documenting CIA's torture practices on detainees suspected of terrorism.
The report disclosed that a company established by the two US psychologists was awarded millions of dollars by the CIA for developing and implementing the agency's torture practices, such as waterboarding.
Subjects to interrogation, Salim and Ben Soud underwent repeated beatings at the Afghan site, and were tortured with extreme cold, darkness and noise, according to media reports.
In August, the American Psychological Association (APA) voted to ban psychologists' participation in US security interrogations.
The vote followed a disclosure that some of the APA officials collaborated with the US Department of Defense to ensure that the association's ethics policies allow psychologists to participate in the interrogation program.