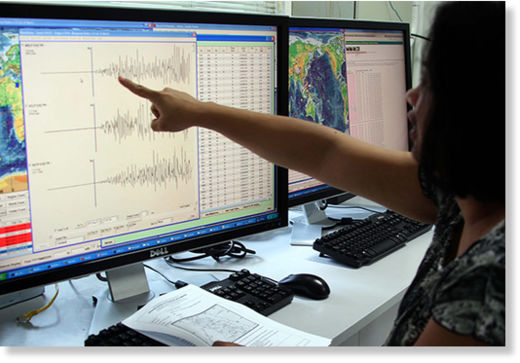 A magnitude 4.2 earthquake struck Zamboanga del Norte offshore on Tuesday noon, according to the Philippine Institute of Volcanology and Seismology (Phivolcs).
Engineer Allan Rommel Labayog, Phivolcs area officer, said the tremor was detected about 12:25 p.m. with its epicenter located some 42 kilometers deep and 26 kilometers southwest of Siocon town, Zamboanga del Norte.
The earthquake was tectonic in origin.
Labayog said the tremor was felt in this city with intensity 2. There was no immediate report of destruction in the areas near the earthquake occurrence.
The Phivolcs said residents in Siocon need not to be alarmed since the earthquake occurrence was deep and was not strong enough to generate a tsunami.