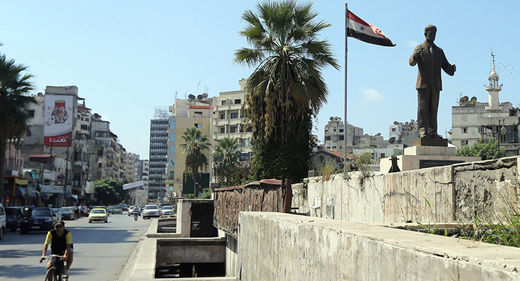 The Soros-sponsored "White Helmets," one of the largest NGOs operating on the territory of Syria, is busy with cooking up lies instead of protecting the human rights of the Syrian people.
The "White Helmets," a controversial quasi-humanitarian organization, is playing dirty in Syria: the NGO has been spotted fabricating "evidence" of Russia's "disastrous" involvement in Syria.
The organization has published a photo on its Twitter account, depicting a bleeding girl claiming that the poor child was injured together with a number of civilians during the Russian airstrike launched on September 30.
"Russia strike in Homs today. 33 civilians killed including 3 children and 1 @SyriaCivilDef volunteer," the organization's tweet reads.
However, the false claim was immediately exposed: Twitter users discovered that the photo of the wounded girl was actually taken on September 25, 2015, five days ago.
The White Helmets in their haste to point the finger of blame at Moscow, managed to tweet about Russia's air strikes several hours before the Russian Parliament actually authorized the use of the Air Force in Syria.
In her recent interview with Sputnik, investigative journalist and peace activist Vanessa Beeley pointed out that the White Helmets (formerly called the Syria Civil Defense) was not created by Syrians and certainly does not operate in Syria's interests.
Funded by the UK, US and the Syrian Opposition Party, the controversial organization works mainly with the rebel group Jabat al-Nusra, the infamous al-Qaeda affiliate.
"
White Helmets demonizes the Assad government and encourages direct foreign intervention
," Beeley told Sputnik.

Comment: ...so long as it's WESTERN intervention.


Russia's Ministry of Foreign Affairs pointed out that the numerous false reports about civilian deaths due to Russia's air strikes in Syria on Wednesday are a part of an information war now being waged against Moscow, according to the Russian Kommersant daily.