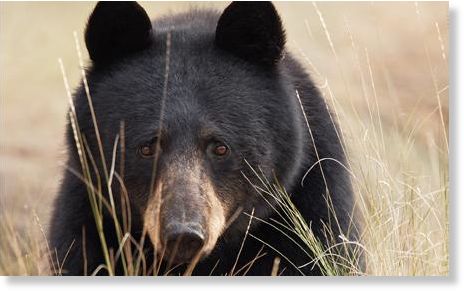 Conservation officers are searching for a bear responsible for sending a 51-year-old man to hospital in the early hours of Thursday, September 24.
Powell River RCMP have confirmed that a man walking his dog on the 4700 block of Redonda Avenue, behind the Town Centre Mall, was attacked by a bear at approximately 5:30 am.
The man sustained only minor injuries in the attack and did not require BC Ambulance Service paramedics to transport him to Powell River General Hospital, Constable Tim Kenning told the Peak at 9 am.
Kenning said that the unnamed man told him "the bear came out of nowhere."
"He stepped in trying to protect his animal, thinking the bear was going after his dog," said Kenning. "Next thing he knew he was on the ground with a bear on top of him."
Kenning added that a neighbour came out to see what happening after hearing the man yell and saw the bear and two cubs running away.
The attack likely occurred because the bear was protecting its two cubs, said Kenning.
Attacks from black bears on humans are extremely rare, added Kenning, saying in his five years in Powell River this is the first attack he has heard of.
Officers from the BC Conservation Service have taken over the investigation and have brought in another member to assist, said Kenning.
UPDATE:
The mother bear and her two cubs involved with the early morning attack of a Powell River man have been destroyed.
BC Conservation Service sergeant Murray Smith said the bears were located by conservation officers about 100 meters from where the attack occurred on Redonda Avenue.
The decision to destroy the animals was based on not only this attack, said Smith, but also multiple reports in the same over the past two weeks of a bear and cubs damaging and entering properties, and the female bear's aggressive disposition.
"The bears had become human-habituated and conditioned," said Smith, adding that this incident brings the total number of destroyed black bears to 13. "This year has been the worst in 10 years for [Powell River], especially in the last six weeks."