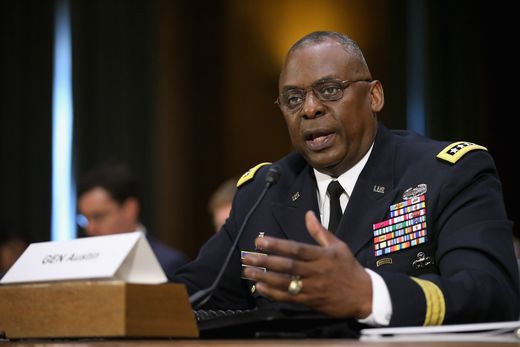 U.S. military commanders have proposed a program to provide arms and ammunition to a coalition of up to 5,000 anti-ISIS Syrian rebels now operating in northern
Syria
.
The group, which is loosely referred to as the Syrian Arab Coalition, has had battlefield successes in recent weeks against
ISIS
at the very time the U.S. has been struggling to figure out what to do with its own program to train other moderate Syrian rebels and to put them on the battlefield.
U.S. commanders now feel that supporting this coalition will be crucial to success in northern Syria, according to a U.S. official who is not authorized to speak publicly about ongoing military operations.
The coalition is suffering from a critical shortage of ammunition. U.S. commanders would like to resupply it as soon as possible, the official said. However, a decision to provide ammunition and possibly additional arms requires final approval from the White House, which the official said has not happened yet.
The coalition was for the first time publicly described as the "Syrian Arab Coalition" by a senior Pentagon official discussing the current U.S. train-and-equip mission for the Syrian opposition during testimony on Capitol Hill.
"The forces that we are training" are right now "small in number and clearly are not going to reach the numbers that we had planned for," Christine Wormuth, undersecretary for policy at the Defense Department, told the Senate Armed Services Committee of the train-and-equip program, which has only a handful of deployed fighters.
But she added that they "are nevertheless getting terrific training and very good equipment and, as such, will be able to really be force multipliers of those other groups on the ground that have been very effective, like the Syrian Arab Coalition."
It is not yet clear, however, if the U.S.-trained rebels would be politically acceptable to members of the Syrian Arab Coalition, which is made up of 15 different tribes and ethnic groups, and whether the U.S.-trained rebels would work with them directly.
There are also questions about whether the Syrian Arab Coalition would be willing to work with Kurdish YPG forces that have had their own battlefield successes against ISIS in northern Syria.