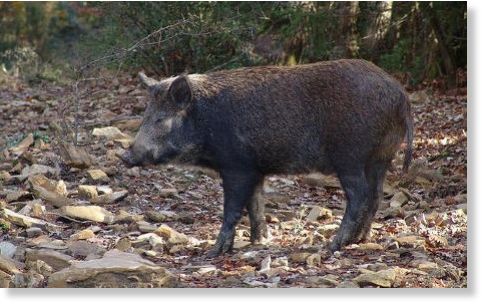 A 65-year-old man bled to death on Thursday after being attacked by a wild boar near Frosinone, south of Rome.
He is the fourth person to have been killed by a wild boar in Italy in less than two months.
Ansa reported that the attack happened in the town of Ferentino.
It comes just days after Coldiretti, the farmers' association, called on the Lazio region to bring in measures to control the wild boar population following several sightings in and around Rome.
In the town of Bracciano, 30km northwest of the capital, a young girl is still in a coma after the car she was travelling in with her mother slammed into a wild boar that was crossing the road.
In August, two people were killed in separate highway collisions with the animals in Tuscany and Abruzzo.
In the same month, a 77-year-old pensioner in Sicily was gored and bitten to death by a wild boar.
It is estimated that there are now more than one million wild boars in Italy, sparking calls across the country for a cull in their population.