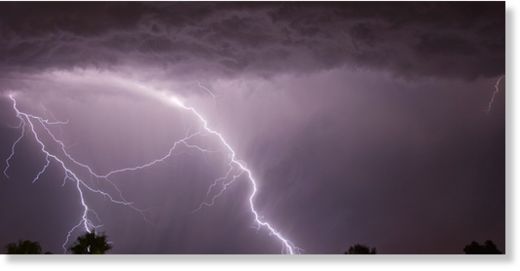 At least ten people have been confirmed dead and over 30 others injured after they were struck by lightning in Western and Northern provinces this evening.
Eight people including five students were killed in Karongi District, one died in Rutsiro District while another victim was reported in Musanze, according to police.
Police said that all that were injured were immediately rushed to hospital.
Inspector of Police Theobald Kanamugire, the western regional police spokesperson, confirmed the deaths of eight people in his jurisdiction but could not give their identities.
Lightning also killed a 24-year old woman identified as Jeannette Mujawamariya, in Rwaza sector, Musanze District, according to police.
Chief Superintendent of Police Celestin Twahirwa, police spokesperson, said police is still gathering information countrywide to know the exact number of people and property affected by the heavy rain which was
characterised by incessant lightning strikes.
Meanwhile over 50 houses were left roofless and hectares of crops, mostly banana plantations, were washed away during the rain in Musanze,
according Martin Ntirenganya, the social protection officer at the district.
The Rwanda Meteorology Agency (RMA) this week asked government departments in charge of disaster management to prepare for above normal rains with El Niño torrential rains expected to start soon.
Experts predicted that the Western, Southern and Northern provinces will be most hit.
Precautionary measures taken by the Ministry Disaster Management and Refugee Affairs include urging people to keep off bicycles and motorcycles, avoid wet grounds, refrain from standing near open windows as well as avoid handling electrical equipment during rain.
People should also stay away from tall trees, fences, telecommunication masts, and power lines when it is raining and install lightening conductors on top of their houses.