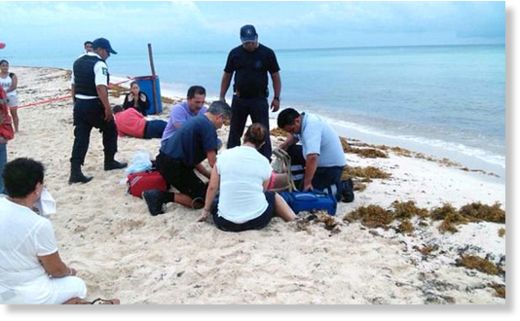 Two teenage girls were killed and a third injured when they were hit by lighting while swimming in the sea in Mexico.
The tragedy happened off Carmen beach, in the municipality of Solidaridad, in the south-east Mexican state of Quintana Roo.
Victim Paula Cantoral Cordova, 13, was with her school friends Andrea Hernandez Sandoval, 13, who also died, and Maria Eugenia Aceves Pulido, 13, at one of the most popular tourist beaches in Mexico.
As stormy weather started to close in, there was a loud bang and a flash and two of the teenagers were instantly killed.
The third girl, Maria Eugenia, was rushed to hospital. But she was released the next day after being treated for shock and minor burns.
The emergency services were called and the beach was cordoned off by authorities while the bodies were brought back to shore.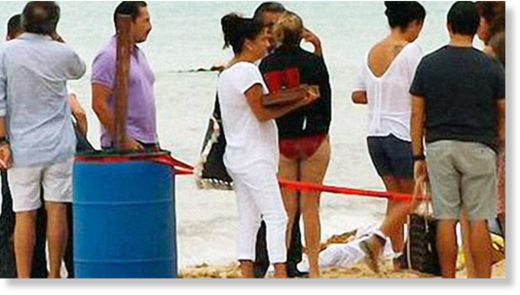 The two other girls were pronounced dead at the scene.
The chief of meteorologist of TV channel Azteca Noreste, Victor Rosas, said that the phenomenon that killed the girls came after a Cumulonimbus cloud formation capable of creating lightning had quickly built up.
He said: 'The electrical discharge seeks the highest point on the ground - in this case being the girls who were in shallow water with their heads above the surface.'