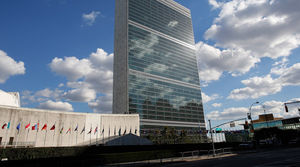 "[C]urrent placement of the UN offices allows the United States to manipulate the work of the General Assembly through "selective" access of other nations' politicians"
A leftist Russian MP wants the UN headquarters moved to a neutral country. Addressing the UN Secretary-General, Igor Zotov says the current host - the USA - is using its position to apply leverage against its political opponents.
"The benefits of the public discussion prompted by the initiative to move the UN headquarters are obvious. It will allow nations to get a different view of the UN's place in the modern world and yet another time raise the question of fundamental problems in this organization and its adapting to modern realities," Zotov (Fair Russia) writes in his letter, quoted by popular Russian daily
Izvestia
.
The lawmaker suggested that the decision to move the UN headquarters is made through a broad consensus of representatives of all UN member-countries, various activists and politicians and legal and political experts.
Zotov mentioned that
the current placement of the UN offices allows the United States to manipulate the work of the General Assembly through "
selective
" access of other nations' politicians to the working meetings of the body.
Deputy head of the State Duma Committee for International Relations, Leonid Kalashnikov, supported the idea, saying the Russian delegation to the UN could initiate the transition of the organization's headquarters to a neutral country, such as Switzerland.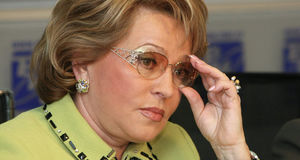 The initiative was prompted by last week's scandal in which US authorities issued a delayed and
restricted visa
to the chair of the Russian upper house, Valentina Matviyenko, who planned to attend an inter-parliamentary conference at UN headquarters and meet UN Secretary-General Ban Ki-moon in New York City. As a result, the entire Russian delegation had to cancel its participation in the event and the meeting between Matviyenko and Ban had to be postponed.
Russian Foreign Ministry expressed outrage over the US visa restrictions, saying Washington's move had effectively derailed the Federation Council leader's visit to an international conference hosted by a major global organization.
"The visa contains a number of unacceptable restrictions on Valentina Matviyenko's stay in the United States,"
the ministry said, adding that the American actions
"constitute a flagrant violation of universally accepted norms of international law and are contrary to the obligations of countries hosting multilateral forums on their territory."
Matviyenko herself said that Russia was against further confrontation, but noted that Moscow reserved the right to introduce reciprocal visa restrictions against US lawmakers, but such steps must be proportionate and reasoned.