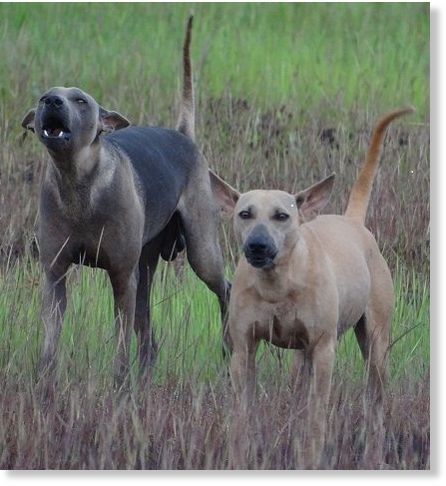 Stray dogs Saturday attacked half a dozen students in Lasjan area in the outskirts of Srinagar city. The attacks from dogs on little children created panic among parents while locals
alleged that such attacks have become the order of the day
and no measures are being taken to curb the dog population in the area.
Eyewitnesses told CNS that a group of school children were attacked by stray dogs during morning hours when they were on way to their respective schools. "Stray dogs attacked six students in Lasjan resulting in bites and other injuries.
The injured were shifted to hospital for first aid and anti-rabies vaccination," said a police official who identified the injured as Shafia Javid, Mudasir Nazir, Rehana, Salma, Ajaz Ahmed and Roohi Jan.
Locals have appealed the authorities to take measures to curb the stray dogs population.
"Children are unable to venture out from their houses. They scare to go to schools and Darasgah. All but 20 children have received dog bites from past two months," they said.
Pertinently, with the increasing population of dogs, nearly 2,100 cases of dog bites according to officials of the state health department have been coming every month for treatment in hospitals across the Kashmir Valley.