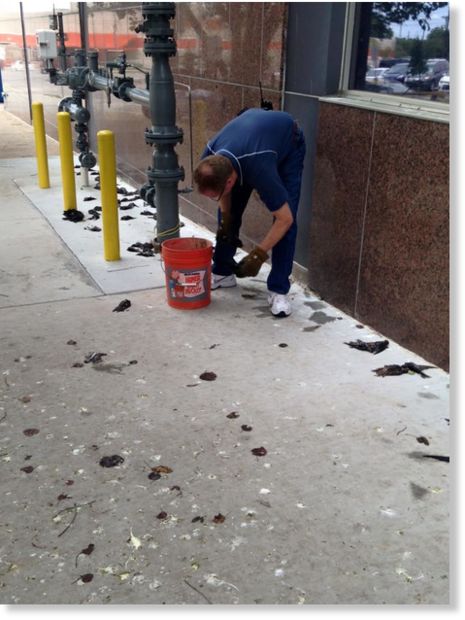 Quick facts:
* Over 200 birds were found dead at 9th and Elgin in downtown Tulsa today.
* The purple martins are a rare species protected by state and federal law.
* The game warden says that he is looking into whether someone criminally poisoned the birds, because thousands
of them nest in trees nearby, but there is also the possibility that last night's rain knocked them out of the trees and was too much for them to bear, causing them to essentially drown on the sidewalk during a downpour.
* TU researchers have taken most of the birds away for analysis because it is a rare species.
Dozens of birds were left dead on downtown Tulsa sidewalks due to what is being called a "rare weather phenomenon".
Many of the birds at 9th and Detroit were cleaned up by Wednesday evening. Those who work in the area said they felt like they walked into a horror movie.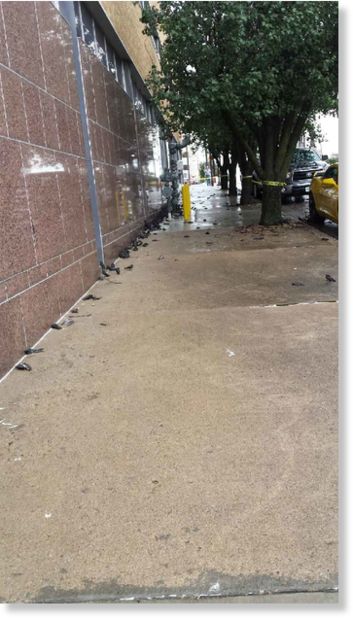 "The best guess I can give you is hundreds [of birds]," said Carlos Gomez.
Gomez is a Tulsa-area game warden.
He believes a rare weather phenomenon happened during overnight thunderstorms that washed the birds out of the trees and threw them to the ground.
The birds are known as the Purple Martin and they are protected by state and federal law. They will be examined to insure no foul play attributed to their deaths.
Researchers with the University of Tulsa took many of the birds back to campus to study what happenend to them.