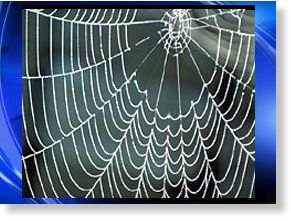 People in an eastern Argentinean town woke up to quite a surprise Wednesday!
Blankets of spider webs covering plants and trees all over the place.
The spider invasion comes after days of heavy rain and flooding in the region.
The wet weather caused spiders to seek out higher ground to build their webs.
Authorities believe the spiders don't pose any threat to humans, but tests are being run just to make sure.
Health Department officials said the town won't be fumigated if the spiders are proven to be harmless.