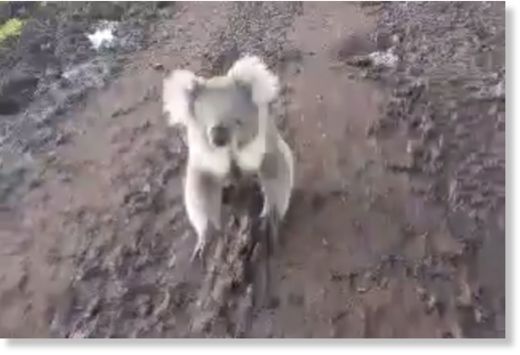 A South Australian woman has filmed the moment she was chased by a seemingly fearless koala while she was riding a quad bike.
Ebony Churchill caught the strange experience on camera posted it to her Facebook page.
"Far out, it's coming!" she is heard saying.
"Get away!"
After she stopped, the determined marsupial caught up to her and proceeded to climb on to the rear wheel of the motorbike.
"It's on the bike. Piss off!" Ms Churchill said.
"I don't know what I'm going to do now."
The video has been viewed over 600,000 times.
"Them drop bears are dangerous," Facebook user Tim Cochrane said.
Melissa Pumpa added: "Lol so funny too much eucalyptus".
Michael Julie Perkins said: "Think he wanted a cuddle."