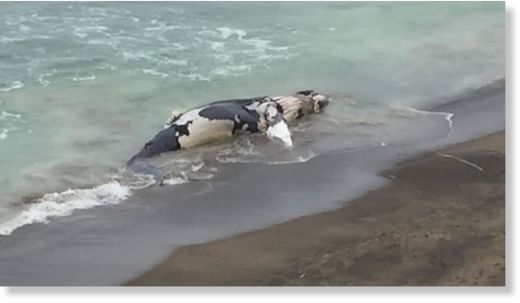 Another dead whale has washed up on a beach in Pacifica. Biologists have not yet identified what species of whale it is.
Biologist says dead whale that washed ashore has shark bites, but likely not the cause of death. #Pacifica #mapit pic.twitter.com/s55Lxiww5I
— Lilian Kim (@liliankim7) August 3, 2015
A dog walker discovered the large marine mammal on the beach along Esplanade Avenue around 6 a.m. Sunday.
"Just so massive in size," said Pacifica resident Nicole Strasser. "And usually people go in boats just to see these creatures in their natural environment frolicking and playing, they're just like elephants."
This is the third, dead whale to wash ashore in Pacifica since mid-April.
Scientists haven't determined what killed those other whales, along with another that washed up in Half Moon Bay.