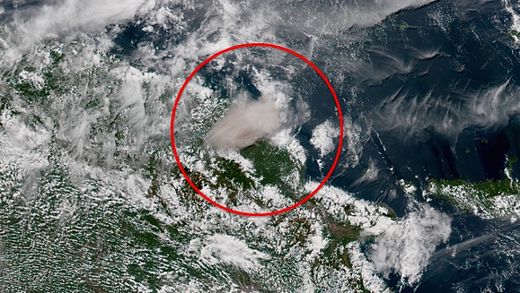 The Manam volcano in Papua New Guinea sent up a major eruption on Friday, local time, the first of its kind in almost 11 years.
Volcanic ash was sent 19,812 meters (65,000 feet) into the air as a result of the eruption,
the Australian Bureau of Meteorology reported in an volcanic ash advisory
. The plume was moving to the southwest but was spreading out in all directions.
A Code Red aviation advisory was issued as a result.
The eruption was reported around 1 p.m. Friday, local time (11 p.m. EDT).
The last major eruption of Manam, located 13 kilometers (8 miles) off the northern coast of Papua New Guinea, occurred in August 2004,
according to the Global Volcanism Program at the Smithsonian Institution
.
The Manam volcano is 1,807 meters (5,927 feet) high.